Hearing the word Colombia brings up images of Pablo Escobar, cocaine and drug wars. This past reputation has stopped a lot of veterans from considering Colombia as a destination. I'm here to tell you, that Colombia doesn't exist anymore. Communa 13 in Medellin, previously one of the most violent locations in the word has transformed into a beautiful explosion of tourism, art, culture, and music. Colombia has a family centric culture, incredible natural beauty, mild temperatures, thriving fitness culture, a low cost of living, some of the best nightlife in the world and a welcoming population. The Colombian people love to talk and are incredibly kind and helpful. Veteran expats are living it up in Colombia, check out my video on TikTok about living in Colombia.
Healthcare
Healthcare Colombia rates higher than the US in the World Health Organizations review, higher than Canada as well. Colombia has excellent healthcare and is affordable. There's a reason women fly from the US to go there for plastic surgery, everything is cheaper. Some veterans choose to forgo and just pay out of pocket, when you're only paying $40 for your mediation it isn't something to worry much about. There is a mix of private and public healthcare options affordable and most doctors who treat international patients or private healthcare will speak English.

To learn about Tricare overseas check out this Facebook Group of Tricare users abroad. This is an unofficial resource but helpful to understand how Tricare works in different areas. Sometimes you have to pay up front and be reimbursed, sometimes you pay 25% up front, and other options. Occasionally it might not be worth it to you submitting if you're submitting a claim for $20. Here is the official Overseas Tricare Website of the DoD. For your reference, there are almost 20 providers in Bogota, Colombia, the capital that accept Tricare. You can use their provider tool to find them, here is the list for you to scope out: Tricare Providers in Bogota.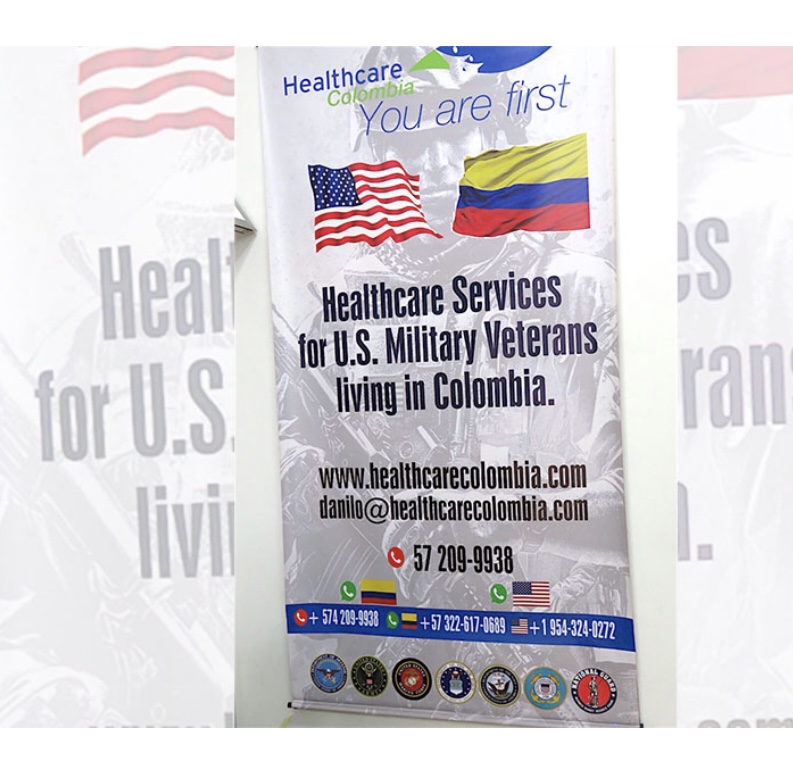 Healthcare Colombia partners with the Foreign Medical Program of the VA to provide service connected healthcare in Sabaneta, Colombia which is right outside Medellin. The FMP will only treat service connected disabilities, including disabilities rated at 0%. You can contact them here: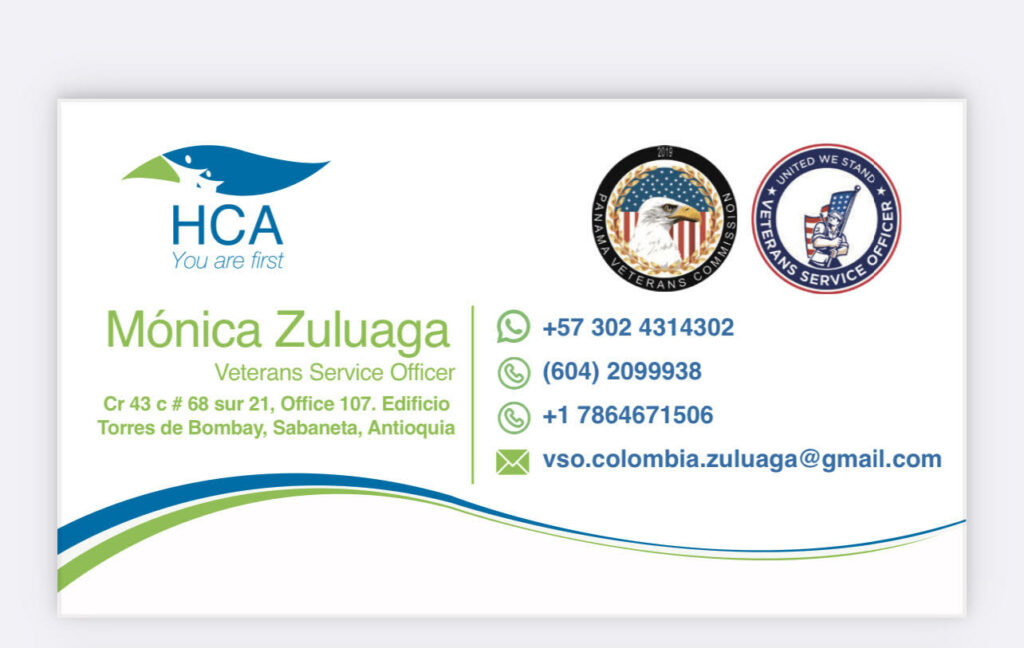 Cost of Living
Cost of living is one thing that can be challenging to break down because everyone has a different ideal lifestyle. We learned in the military we don't need much to be happy and sometimes we don't own our possessions, they own us. What I like about Colombia is most cities are walkable and public transportation is everywhere and cheap. Medellin is called the "City of Eternal Spring" because of it's moderate year round temperatures, it's my favorite city in Colombia. People who earn dollars can lead very high quality lives at a low cost. To check into Americans living in Medellin join the FB Group GringoPaisa (Americans in Medellin.)

My budget in Medellin:

Rent: $700
This is in El Poblado, which is the most expensive neighborhood in the city and for a furnished 1 bedroom apartment with a mountain view and everything included with a washer/dryer. My veteran expat friend lives 5 minutes away and pays $400 a month. If you look up your generic cost of living calculators on like Numbeo they'll report Medellin being an average of $415 which is about right but you'll want to prepare for higher in quality areas. There are plenty of blogs to check out as far as average rent, and a good place to research is ExPats in Colombia Facebook Group that has 35k members. My rent here is high and I was paying for a single month, if I was staying long-term I'd pay less.
Groceries: $250
Gym: $45
Eating out: $250 (I did some expensive restaurants)
Transportation: $60
Entertainment: $400
Phone: $180 (Verizon International Plan)
Netflix/Spotify: $25
Supplements: $100
Clothes/Miscellaneous: $200

Total: $2210

Note: I'm still well beneath my military benefits, even going out a lot, doing excursions and generally not budgeting at all. I have no bills in the US.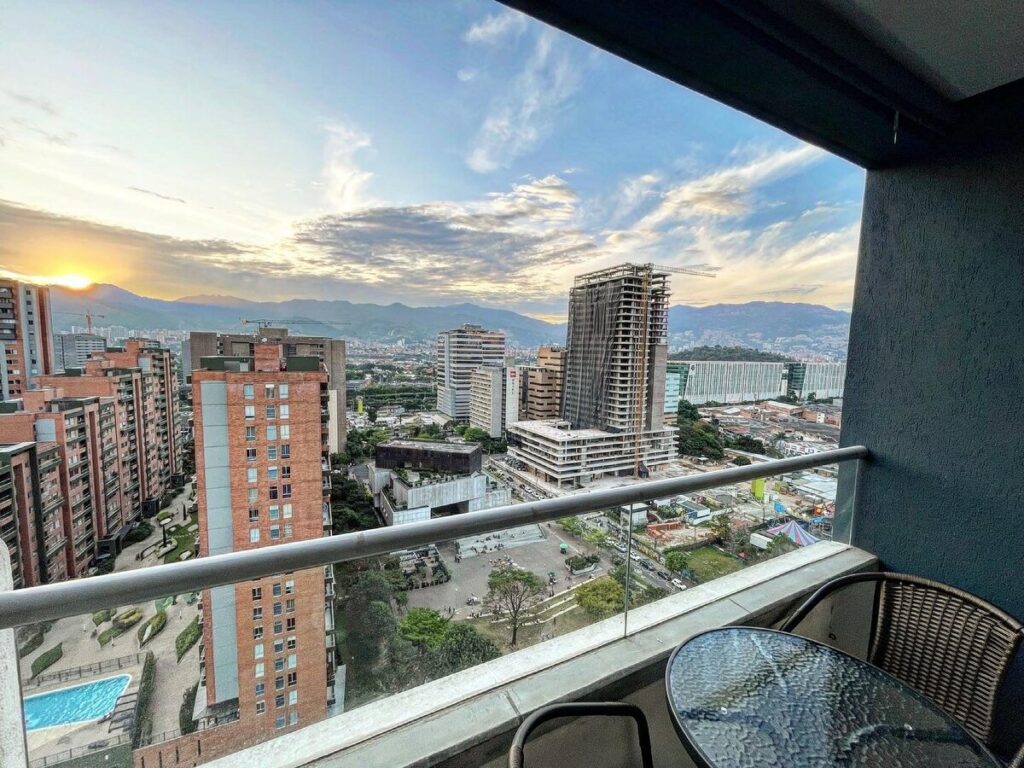 Immigration
Like traveling anywhere, there are layers of bureaucracy to visas and immigration. Before your move, Colombia will grant you a 90 day tourist stamp. You should always do an extended visit to Colombia before committing to a full-time move. Visa rules can change and Colombia has many different options including a renter visa, retirement visas, student visas, etc. You can apply for the visa process yourself or get a Colombian visa attorney. The best source that exists on immigration and all things Medellin is Medellin Guru. On this site you will also find a blog, information and resources concerning all things Medellin. It's updated frequently with changes to immigration policies.

Medellin is not the only city in Colombia and the entire country has a lot to offer. If you really want to read into living in Medellin, or even visiting I would check out Medellin Guru. There is an active veteran expat FB group in Colombia as well but they only allow people to join if you're already living in Colombia. But just to show you that you certainly aren't the only veteran in Colombia.

I reached out to James Lindzey who streamlines the immigration process for veterans. He's worked with a lot of veteran expats and is an immigration lawyer who moved to Colombia and runs a legal service. He offers a free consultation. Like a lot of things, you can absolutely do your immigration stuff totally on your own and a lot of veterans do but sometimes paying for expertise is simpler.
"Colombia was my fresh start, I've been here six months in Medellin and there are some things I miss about the states, but not much."

Sean C – Army Veteran
Speaking Spanish
You'll be surprised at how many people speak English in Colombia but I wouldn't move without at least a desire to speak a little Spanish. Immersion is of course the best way to learn and Colombia has a lot of Spanish speaking classes full of expats. There are also resources like DuoLingo where you can start learning today on your phone. Speaking Spanish is a big help and you'll generally find out that Colombian people are very helpful when you try to speak and learn. Colombians do speak clearer Spanish comparable to other countries. Speaking Spanish is also a way to avoid the "gringo tax."

Here is a list of GI Bill approved schools in Colombia if you want to use your GI Bill to learn Spanish. Keep in mind these are schools the US government has approved, but enrollment can still be a challenge at certain institutions if you're not currently in Colombia. Using the GI Bill abroad sometimes veterans are surprised they have to do a lot of the legwork themselves. The GI Bill rate abroad is $1800 if you are a full time student attending at least one class in person. You can always use your GI Bill online as well in schools in the states while living in Colombia and that payment will be $900.
Safety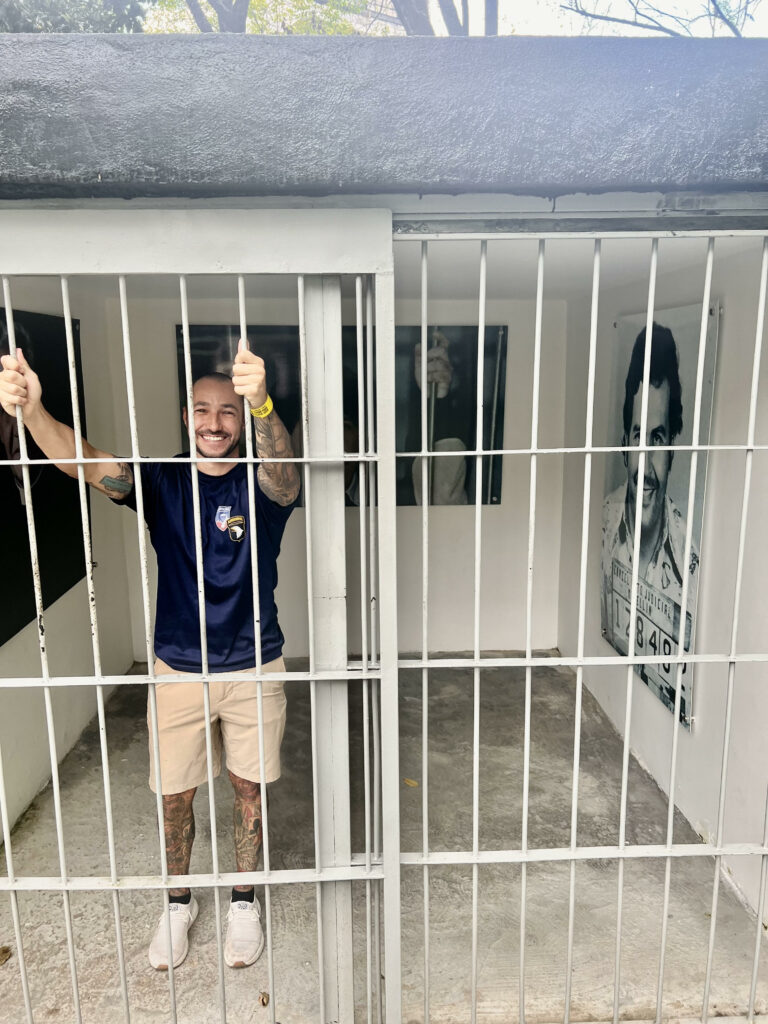 One reason I believe veterans are well suited to live abroad is that we know how to take care of ourselves. Muggings do occur in certain areas of Colombia or if you're essentially asking for it. If you're a veteran who's in some area you have no business being in at two in the morning and intoxicated, getting mugged shouldn't be a huge surprise. If you meet a pretty girl on Tinder and she comes to your apartment and steals your cell phone, again…come on. Veterans are generally more safety cautious than civilians, we know to move in battle buddy teams, have contingency plans and escape routes. Don't flash around your new iPhone, cash or wear expensive jewelry. Don't take drinks from strangers, don't buy drugs from shady characters on street corners and keep your wits about you and you should be fine. Here is Worldpackers advice on safety tips from a female traveler.
Don't use unlicensed taxis
Carry your bag or purse on the side away from the street
Don't leave drinks unattended
Don't carry your passport, expensive jewelry or lots of cash
Use ATMs inside banks
Check into travel pants with zippers if you're going out to nightlife areas
Keep a low profile
Places in Colombia also can transform at night. I love Medellin and go downtown by myself during the day, I wouldn't go by myself at night. Building relationships with locals and friends always help with safety, they can tell you where to avoid. Those relationships keep you stay informed on local conditions. The reality of being a foreigner makes you a bit of a target, that's life in South America. I've never had a safety issue in Colombia and I've spent significant time in both Medellin and Cartagena but haven't really been anywhere else long. I've personally heard sometimes pickpockets work in teams, one will spill a drink or something on you while the other takes your belongings so look out for distractions.

Another safety issue is mosquitos. With the rainforests in the country, in certain areas mosquito borne illnesses can be a problem. I've had a yellow fever vaccine because of my travels in South America and Africa but most Americans don't get it.
Nature
Colombia is one of the most beautiful and nature filled countries on earth. Check out my article on Nature Therapy for Veterans. Colombia is home to twenty percent of all species on earth. It has mountains, rainforests, beaches, and every type of living. Paragliding in Colombia is one of the coolest things I've ever done. The country has the largest number of orchids in the world My favorite park in Medellin is Garden Botanica but every area of the city has green spaces. If you're interested in connecting with nature, Colombia is one of the best and most diverse places in the world.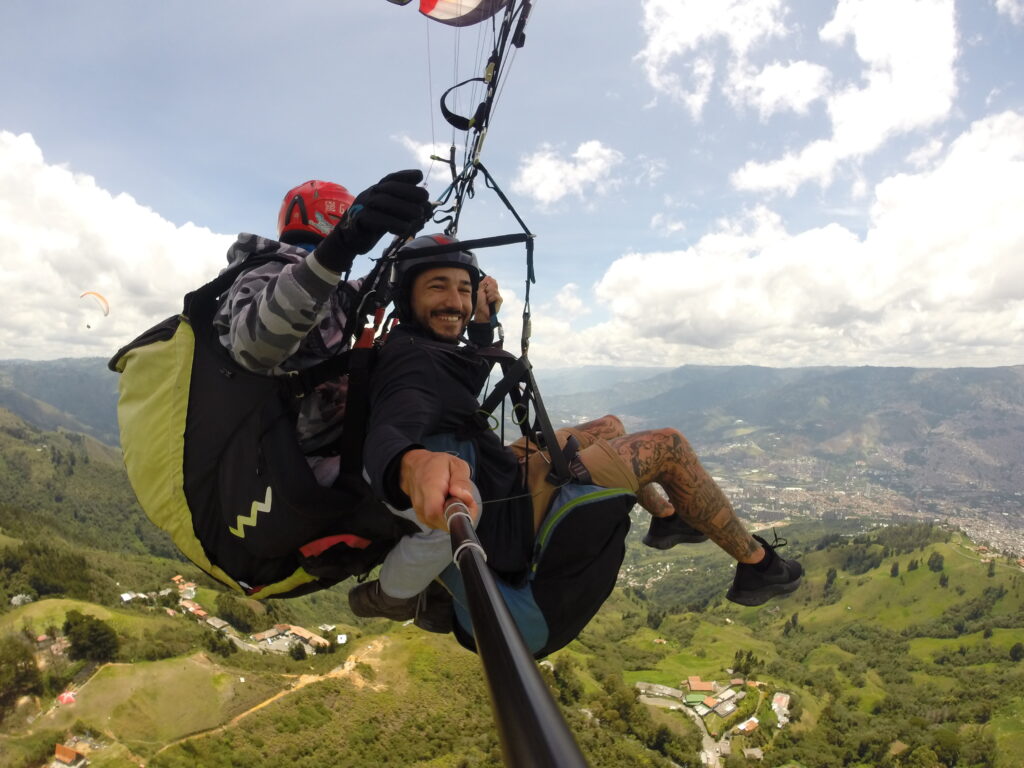 Pros of Colombia
Water Quality is very good, you can drink water from the tap in most places.
Very good climate year-round
The Colombian people are very friendly
Low cost of living: Most sources will say around $1500 a month in Colombia for an individual
Amazing fitness community
Walkability
Affordable healthcare
Rappi is the coolest app and you can get anything in the world delivered to you in minutes
Cons
If you speak zero Spanish you'll struggle
Bureaucracy can be a pain with visas, banking, etc
There's air pollution in bigger cities like Bogota
You can't convert your U.S. Drivers License here
Currency Stability: It can go up and down a lot more than other currencies
Colombians are going to do things on their time, not military time. Patience is key
Corruption is more common than the US, bribes happen
Buying and owning a car is more expensive
Gringo tax: Sometimes people will try to overcharge you because you're a foreigner
Wrap-Up
Colombia is an extremely colorful country and I can't speak highly enough about the Colombian people. Colombia has a lot of charisma, street parties, delicious food and has something for everyone. Everyone is very enthusiastic about life and celebrating events. The cost of living is low, and everyone I talk to in Colombia spends less than I do here. The longer you are anywhere though the less you'll spend as you figure things out. If you're looking at checking out Medellin for the first time, I have a friend Sebastian that does tours at Colombian Ambassadors. Colombians have a healthy relationship with work time, recreational time and leisure time. The reason I probably spend more is because Colombia is seriously one of the most fun countries.

I'll be posting more living abroad content on my Instagram and TikTok and check out my new book: 365 Days of Veteran Affirmations. If you enjoyed the article, content or videos – share them so other veterans can get information about living abroad. If you're thinking about becoming a veteran expat, I can be contacted through social media, my email, or my website with questions. If you have resources, ideas or information for veteran expats I'd love to hear it. I also have articles on the Dominican Republic, Costa Rica, and Mexico for veterans living abroad and more on the way.

If you have any information on veterans in Colombia, resources, or information please reach out and let me know. I'd like these articles to be an evolving set of resources for veterans thinking about moving abroad. To listen to my most recent podcast talking about living abroad with Colombian American veteran Pacho Correa check out this link on YouTube or Spotify.

John's Note: My mission is to provide positive information for veterans about living abroad, resources and information. There are no affiliate links in any of my living abroad articles. I believe sometimes veterans can be healthier and happier outside of the United States. There's no running away or escaping your problems. But often times, you can heal, grow, and find peace abroad in ways you can't in the USA. If you're struggling with your mental health, I'm here for you if you want to talk. You can also contact a veteran organization or chat with the Veterans Crisis Line.


Share This