Costa Rica is an amazing place for veterans to live. The country boasts the largest percentage of expats in Latin America, almost ten percent of the country comes from other places. Costa Rica has yearlong beautiful weather, a stable democracy, good healthcare, unlimited outdoor activities, and relatively low cost of living. Costa Rica's tropical paradise has been an increasingly popular destination for veterans, expats, digital nomads and retirees. Costa Rica has healthcare for American veterans who are service connected and/or retired through the Foreign Medical Program.
Veterans love living in Costa Rica, it's an adventurous place and the country feels like a outdoor playground. Costa Rica ranks consistently as one of the happiest countries and you'll see why when you arrive, the people are friendly. Pura Vida (Pure Life) is the most popular phrase in the country. It's a friendly way to say hello, what's up, or goodbye. The country has solid infrastructure, internet, and clean water. It's one of the few countries with no military, it was abolished in 1948. If you're seeking to disconnect from military culture, Costa Rica is your spot.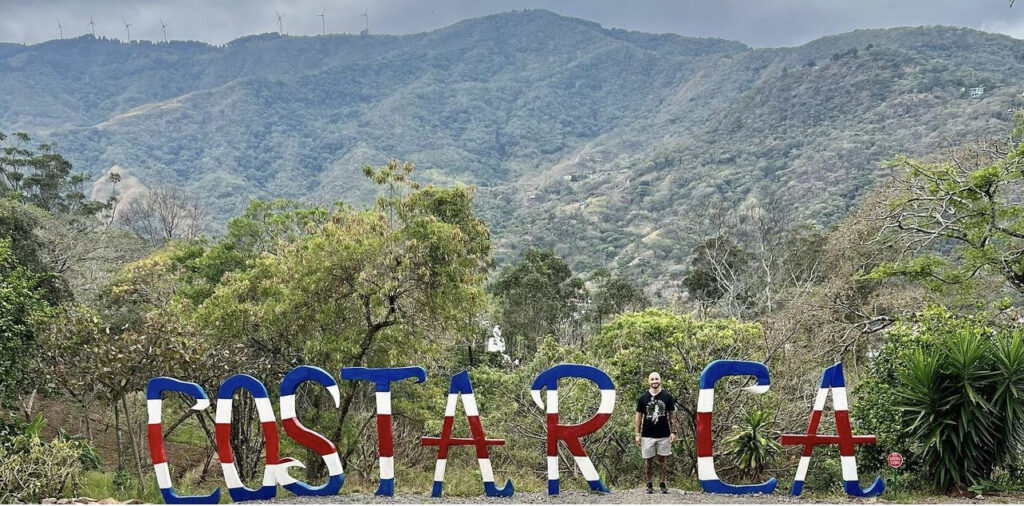 Veterans looking to make the jump to Costa Rica have several options. For veterans the Pensionado Program (Pension) is a good fit. You'll need to prove you are making over $1,000 a month from a pension source. There is no minimum age and if you are 100% permanent and total from the VA or have a military pension you can qualify. The second option for veterans is the Foreign Income Earners or "Rentistas." For this you must demonstrate you will earn a stable income of at least $2,500 a month.
If it's your first time going to Costa Rica, you can stay up to 90 days with no issues. Airbnb's and other housing options are readily available. The Visa programs can take some time to complete, it's hard to give a time estimate. It has to be renewed every two years and there's no need to give up your American citizenship.
How much money do I need to live comfortably in Costa Rica?
You'll have more than enough cash throughout the country if you're rated 100% from the VA or have a military retirement. A one-bedroom apartment in a most areas plus utilities, food and cell phone will come in around $1500 a month. I did a few days of apartment hunting in touristy Jaco and found budget apartments as low as $400 a month and more luxury places for over $2,000. Most areas throughout the country are significantly cheaper but everything within that range is available. In broad strokes I tell veterans with confidence that a comfortable lifestyle in Costa Rica comes in around $2,000 in total expenses, a high-quality lifestyle at $3,000 and a luxury type lifestyle at $4,000. (I tend to always err on more instead of less, many people live far cheaper if you look at other sources, but I go out to eat a lot and drink more than I should).
Can I buy a house in Costa Rica?
Veterans have no limitations on purchasing properties, you'll have the same protections as Costa Ricans. You'll want to find a reputable real estate agency in your desired area to work with. Property taxes in Costa Rica feel like nothing if you're coming from the states. It's 0.25% of the property each year so for example buying a house at $150,000.00 is going to result in a yearly tax of $375.00. My house in NY was worth around that and I was paying like 8 grand in taxes, which now seems like robbery. Gone are the days of cheap mansions in Costa Rica, the secrets out that it's a great place to live. Despite that houses and property are still remarkably affordable for veterans in comparison to America. Check out this link to glance at Real Estate in Costa Rica. But if you google and look up options there are plenty, I have no connection to this source. I've always found the best way to find places is to go and talk to people, prices online will always be inflated.
What about healthcare and schools?
Costa Rica has some of the highest quality and most affordable healthcare in the world. If you're a veteran, you can do your healthcare through Disabled Veterans Costa Rica. The country purposefully markets its healthcare to expats. If you become a resident, you can do the government healthcare or pay affordable rates for private healthcare compared to the US. The educational system in Costa Rica is the best in Central America and it was the first country to make education free and mandatory. The state schools are high quality and done in Spanish, the private schools often provide better opportunities for future college in the US. These schools might run anywhere from $5,000 to $15,000 a year and English is usually the primary language of instruction. I've personally toured the Berkley Academy in San Jose whose President is Marine Veteran Peter Swing. I was impressed with the high quality of the institution, students, and staff. If I had children, I would send them there with confidence. Costa Rica pours a lot of their money into infrastructure, healthcare, and education since they don't have a military.
What do they do at Veterans Care Costa Rica?
Veterans have been receiving healthcare in Costa Rica since 2000 and they provide C&P exams and assist in evidence gathering for VA claims. If you want to check out how Veteran care works abroad check out the VA's link on the Foreign Medical Program.
Pharmacy
Physical Therapy
General Medicine
Psychiatry
To watch a detailed Youtube video from a US Navy Veteran living in Costa Rica who works in healthcare with the veteran community check out What Veterans Need to Know in Costa Rica. His name is Johnny and he also has many other videos on Costa Rican living and useful information to check out on his YouTube Channel.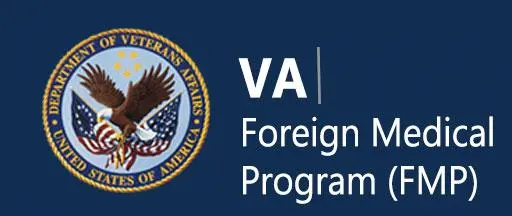 Cons:
I wouldn't be honest if I said Costa Rica was perfect. If you don't speak any Spanish, you might experience issues. Many Costa Ricans or Ticos and Ticas speak a bit of English, especially in certain industries or touristy areas. It'll surprise you how much English is spoken but you'll still encounter plenty of people who speak zero English. It's wise to brush up on your Spanish outside of just your Hola's and Cerveza's if you want to spend some time in this paradise. Duolingo and Babbel are both resources I've used with moderate success learning Spanish.
If you need US items like from Amazon or other sources you can get set up with a shipping service, but you'll pay for weight. A book will be a couple bucks, something big will be much more and your average amazon item will take about two weeks. Items like electronics will be heavily taxed, as much as 50%. Here's a YouTube video that explains some of your shipping options in detail from an expat American living in CR.
The slow pace of living can be both a pro and a con. For veterans it can be an adjustment to have things move slower, it was for me moving abroad after military culture. Your handyman, date, doctor, or Costa Rican friend probably won't be on time. When they show up late, they'll shrug and say "pura vida." You'll learn to go with the flow even if it takes a bit.
"I relocated myself and my family to Costa Rica five years ago, it was the best decision I ever made."
Joe, Army Veteran
Safety
There are areas of San Jose that can be unsafe and as a gringo you are more of a target. It used to be considered much safer but like a lot of the world Costa Rica has questionable areas. I had a girl try to pick my pocket in a bar once. I didn't put myself in the best situation being drunk by myself at a bar at like 1am though. I wear pockets with zippers though so it didn't work. Costa Rica is not a violent place, there aren't carjackings, mass shootings or violent crime like the United States. Other than having that one minimal issue, I never personally had any concerns about my safety.
Uber is semi-illegal in the country, but there are plenty of Ubers in the capital and less in other locations. I've taken Uber about fifty times with no issues, one thing that will surprise you is that they'll ask you to sit in front to avoid police harassment. Taking an uber is usually cheaper than government taxis. There's no negotiation on taxis, everyone should pay the same and each taxi hail costs 600 Colones which is just over one dollar. If you find a taxi driver you like and trust, get their number and use them.
Tip: They call the illegal taxis Taxi Pirates (Taxi Piratas). They'll be the guy bombarding you when you step out of the airport, bus stop, or crowded bar. Official taxis will be either red or orange (most airport taxis are orange) and have a triangle on them. Watch out at busy places, don't toss your stuff in a car that isn't an official taxi. I've heard of people getting upcharged a lot when they make that mistake. If the guy wants you to walk into a parking garage, across the street, or grabs your luggage and starts walking away you should stop and find an official one. Don't expect your Costa Rican driver to be able to change large bills or accept dollars. Even if they have change they'll say they don't in hopes of the big tip. Personal Note: I love it that they call them "Taxi Pirates." Please scream and yell Jack Sparrow when they approach you.
The country is the safest in central America for women and possibly all of Latin America. General safety tips for female veterans are what you would expect: keep your bags with you, avoid unofficial taxis, leave jewelry at home, and be careful about what you consume. Like most places, women should be careful about where they walk alone at night. A female veteran told me she's had issues with catcalling. Costa Rica is still the best country in all of Latin America for female veterans in my opinion.
Expat Paradise
Costa Rica is about the size of West Virginia and already has an existing, well-established expat community. Fitness is big here and there's widespread biking, surfing, good gyms, and outdoor activities. There's about every kind of living you could imagine from city life, jungle living, laid back beach vibes and lakes. Many veterans in Costa Rica are living healthier and more active lives than vets in the states. Costa Ricans work to live, not live to work so it's a less stressful and hectic culture.
On my scale, Costa Rica get's high marks for veterans. The country has some of the most amazing nature on the planet which is very healing for veterans. Here's an article I wrote about Nature Therapy For Veterans.  Nowhere is ever perfect, but Costa Rica is one of the best countries for veterans traveling internationally for the first time.
Let me know what you think of the article, check me out on Instagram where I post living abroad and veteran content. If you have questions about living abroad, I'll do my best to answer them. My goal from these articles is to give veterans the idea that a happier, healthier and more fulfilling life might exist outside the United States. Especially for veterans living with PTSD. If you're living with PTSD and want to travel more, on my blog I have a post about Traveling With Veteran PTSD. We're still in this together and I'm here for you.
Share This