A Vietnam Veteran sits in the lobby of MedVets in Puerto Plata sipping coffee waiting for group therapy to start. Wyatt Gresham was an eighteen year old kid drafted to Vietnam who "never felt at home in America again after how we were treated." Now Wyatt lives in the Dominican Republic, enjoying ocean views and peace in his retirement. Him and twenty thousand other veterans have discovered a sense of community and relaxed living on this sunny Caribbean island. The owner of Medvets, Bernard Smith, a retired Army veteran is encouraging veterans to move to the Dominican Republic. His healthcare center operates through the Foreign Medical Program for service-connected veterans. Bernard proudly announces, "We're damn good at what we do, wait-times do not exist here."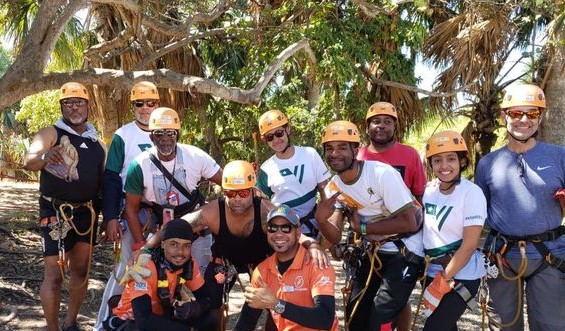 Bernard speaks in detail about the happiness and fresh start veterans have found after relocating to the Dominican Republic. The higher quality of life due to the lower cost of living, nature, and island lifestyle might be superior therapy than anything the VA is providing. Veterans coming through his doors tell him they are "living their best lives here." His staff all speak English and go through training to learn about military customs, courtesies, and history. They seem more knowledgeable about the military and the veteran experience than a lot of American citizens. The facility manager Ana is referred to as 1SG or TOP and handles the day-to-day operations of the facility. Ana schedules community excursions, weekly bike-rides, relocation assistance, and helps coordinate care. MedVets is about much more than providing healthcare for America's veterans, it's providing a place for them to belong.
"We're not here trying to be the VFW but when you come to the Dominican Republic and come through these doors….you're at home."

Bernard Smith, Army veteran and owner of MedVets speaking about the holistic care MedVets provides focusing on the mind, body, and spirit of each veteran who receives services.
Healthcare
Primary Care
Physical Therapy
Aquatic Therapy
Massage
Mental Health
Pharmacy 24/7
Traumatic Brain Injury Care
Telehealth
Acupuncture
Group Therapy
Chiropractor
Relocation Services
House Hunting
Visa
Translation
Airport Pickup
Recreational Activities
Spanish Classes
Weekly "Walk-Club" and Beach Bike Rides
Free Haircuts
Monthly Group Excursions: Boat Trips, Nature Events, Horseback Riding, etc
Softball Team
Community Events
Equine Therapy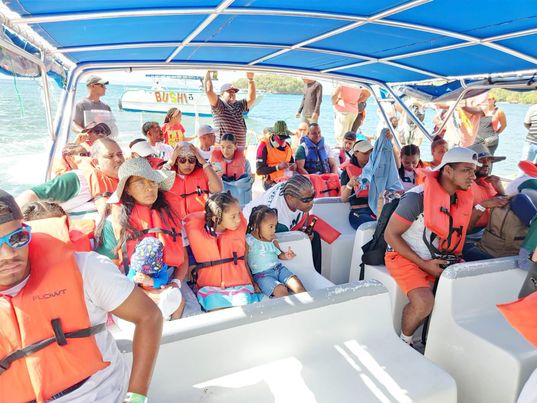 The reasons veterans are choosing to leave the United States aren't hard to uncover. The high cost of living, political division, mass-shootings, and stressful culture. The reasons veterans are coming to the Dominican Republic are inspiring: the low cost of living and gorgeous beaches are on the list but the best thing about the Dominican Republic is the people. Family, God, and community are very present here.
"The US got way too crazy and I was struggling, when I got here everything just clicked. Now I swim in the ocean every day, eat healthy food, and I'm disconnected from all that stress. I've never felt better."

Solomon Richardson, an Air Force veteran who moved to the Dominican Republic during covid.
For veterans, especially those dealing with PTSD moving to the Dominican Republic could be life-changing. Bernard's organization is here to be a true one-stop-shop for veterans and you can find them on Instagram or contact them through their website. Bernard promises the coffee is always on.

Questions Answered
How much money do I need to live in the Dominican Republic?
You can live well on a military retirement or if you're rated 100% from the VA. My rent is $500 a month for a one bedroom, with another 100 for internet and electricity. You can live a high quality life as a veteran with your benefits.

Do I need to speak Spanish?
In the ex-pat areas like Punta Cana, Cabarete, or Sosua you can get by with little or no Spanish and be fine. Most Dominicans speak a little bit of English, more so in areas with more expats and veterans. The best way to learn is to dive in and practice, I didn't speak any Spanish when I first moved. Dominicans are extremely friendly and willing to help or practice their own English.
What are some of the drawbacks?
Driving the roads in the Dominican Republic are not for the faint of heart. Dominicans also run on "Island Time" so it's a more slow paced lifestyle. It can be tough for veterans but you can bet that your Dominican friend, date, handyman, or whatever else isn't going to be on time. Electricity is a problem throughout the country, it's expensive and goes out a lot. Gated communities and nice restaurants usually have generators but losing electricity is a big issue throughout the country. It can be difficult to get yourself off of "vacation mode" when you move to the Dominican Republic in terms of spending money, drinking, etc.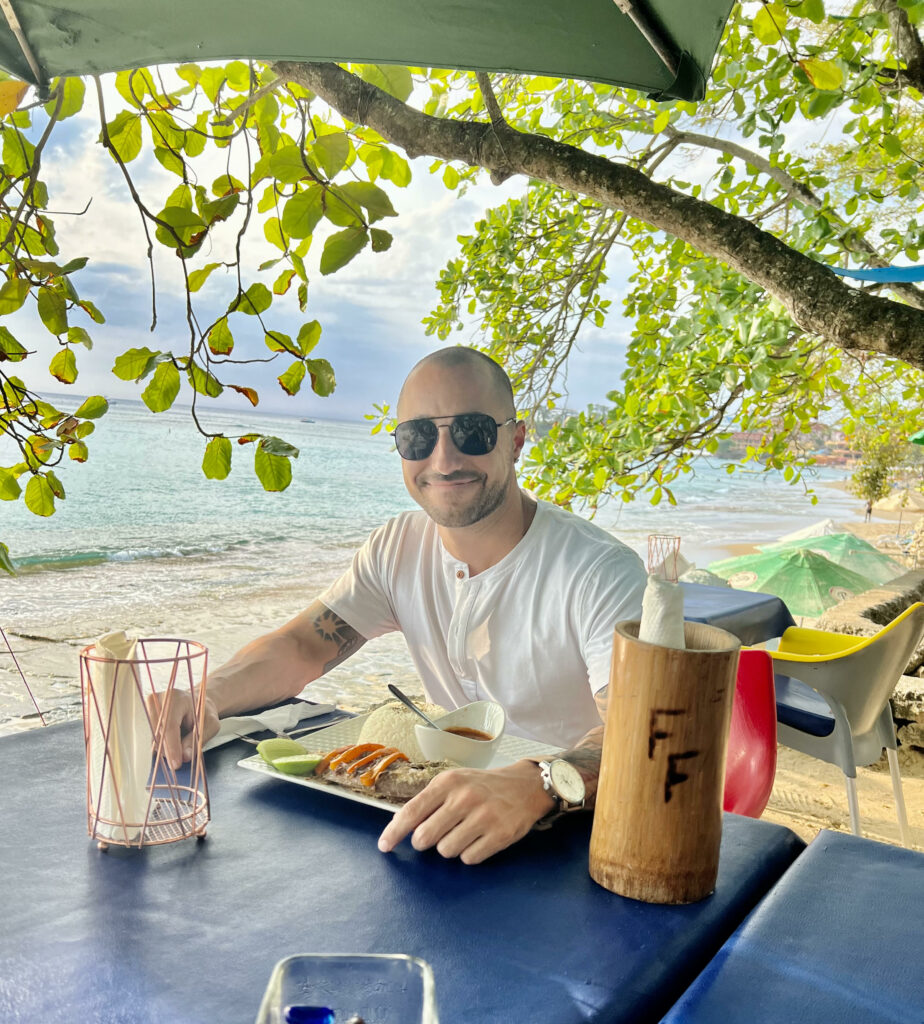 Is it safe?
In three years in the Dominican Republic I've never had an issue. Like most countries the violent crime is mainly contained to low income areas. The Politur is the Dominican Republic Tourist Police and in expat areas. They protect the tourists and foreigners, so much of the countries economy is around tourism so they work hard to keep gringos safe.
If you have questions about living in the Dominican Republic or are thinking about moving abroad you can contact me through Instagram where I'll be posting more living abroad content. Check out my latest book with NFL Veteran Pat Angerer, The #FreedomChallenge.
Share This