365 Days of Veteran Affirmations
To Conquer PTSD, Create Growth and Reach Your Potential.
As veterans we face unique challenges when it comes to our mental health. The military isn't easy on the body, mind, or soul. These affirmations written with military values, lingo, creeds and military culture are a powerful weapon for veterans in our mental battles as well as to live up to our potential post service.

Your mind is the only true thing you completely own. It's the most important possession any veteran has, yes, even more so than your rifle. That six inches between your ears is your territory and it requires a strong defense. There are always enemies, toxicity, negativity, and saboteurs trying to sneak inside. Affirmations help keep the insurgents out of your mental territory. This book provides a tool for veterans to overcome our PTSD and unique challenges. By embracing our veteran spirit, we can unlock our full potential to lead the lives post-service that we deserve.

Throughout this book you'll find 365 affirmations written directly for veterans. Using veteran lingo, culture, creeds and values. The veteran life can be a challenge for even the strongest among us and daily affirmations are one tool in life's battles. Through these daily veteran affirmations you will:

• Boost your emotional health
• Increase self-confidence
• Embrace your inner warrior
• Build mental strength
• Improve focus and set goals
• Promote healing
• Achieve your goals

On Instagram I'll be posting and reading affirmations.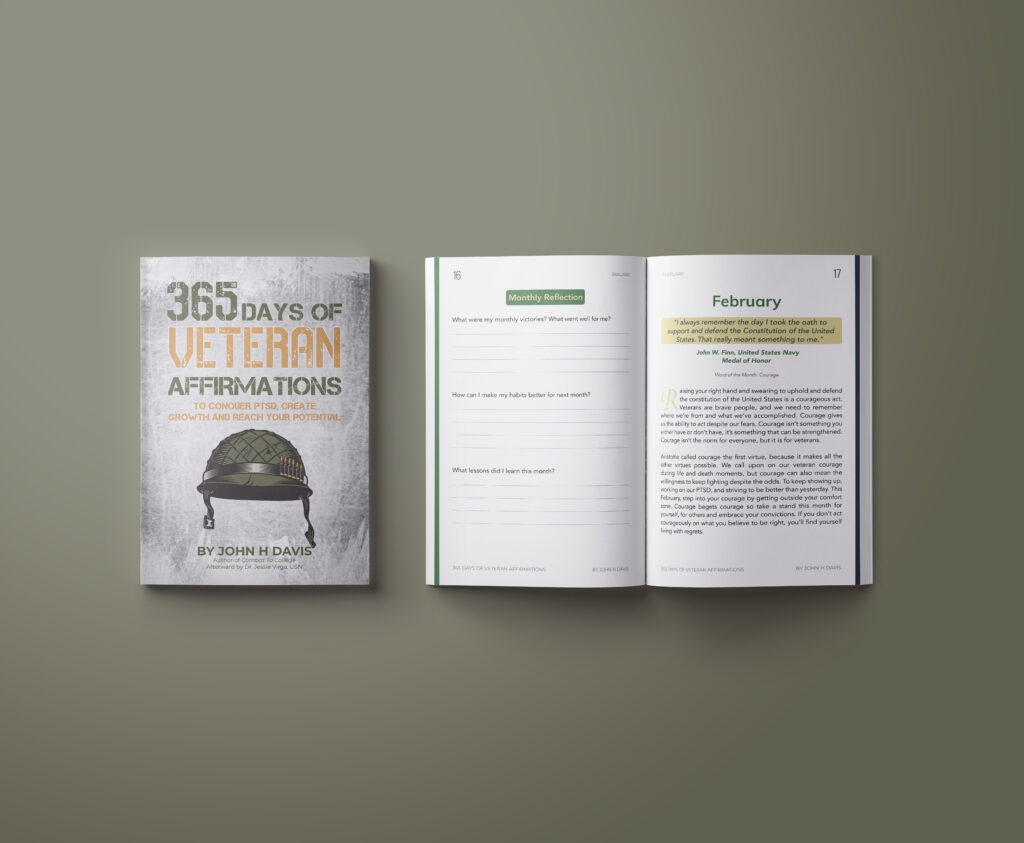 Praise for 365 days of veterans affirmations
"I view these affirmations not as aspirations, but as affirming the truth about the strength of American veterans."


– Danny Mayberry, The Host of the 1 Mile, 1 Veteran Podcast

"A must read for those who have served."

– Matthew Weiss author of We Don't Want You Uncle Sam: Examining the Recruiting Crisis of Gen Z

"The affirmations within these pages are more than just words; they are a call to action, a reminder of the indomitable spirit that resides within every veteran."

– Dr. Jessie Virga, USN, author and entrepreneur