Veterans start businesses at higher rates than civilians. We probably do it because after the military we've had enough of other people ordering us around. The US Small Business Administration reports veterans are 45% more likely to be self-employed. Today there are almost 2.5 million veteran businesses across the country and make up almost 10% of all small businesses. This holiday season look to support businesses that supported you and give back.
These veteran owned and operated companies do significant charity and volunteer work giving back to the veteran community and first responders. They support disabled veterans and strive to prevent veteran suicide while producing amazing products. These veterans who served created businesses that also serve. As Forbes said, "Vetrepreneurship" is sweeping the country. In no particular order here are ten businesses worth your business.
The 10
Combat Flip Flops: Their stated mission is to "provide wounded and disabled veterans with customized surfing equipment and a community to surf with." Their previous mission was supporting education in Afghanistan but they needed to reinvention after the tragic fall of Kabul. They take immense pride in the fact that they supported 1,000 girls in schools during their tenure in Afghanistan. A truly amazing company with awesome footwear, apparel, and accessories.
Flags of Valor: FOV was founded on what they call their simple truth, "That veterans deserve opportunity, made in America matters, and we should never stop giving back." They make absolutely badass wooden, hand-carved flags, smaller patriotic decor, and Christmas ornaments.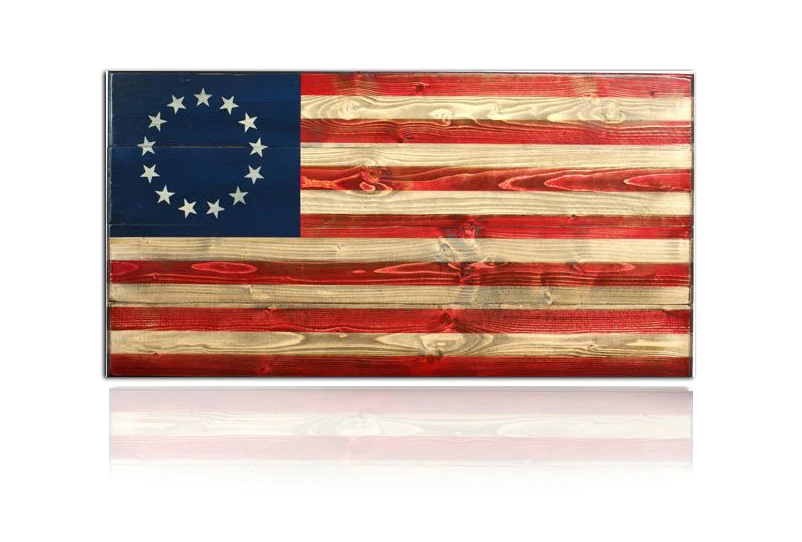 Dashfire Beards: All anyone needs to know is their motto is to "serve your beard like you served your country." They take beards serious. That makes sense since the first mission for a lot of veterans post-service is to grow one. If you want a gift for a bearded man, buy it here….because every drop of Dashfire products is "infused with patriotism and fireworks."
Oscar Mike: Oscar Mike supports injured veterans looking for an opportunity to stay active with apparel where 100% of the proceeds go to veterans. They have a ton of great clothing options, holiday bundles, and gear for kids. They have many success stories of helping disabled veterans through adaptive sports and staying competitive post-service.

Rakkasan Barbell: A veteran fitness company providing fitness workouts, ranger panties, and workout gear. They have a subscription program, macro counter, and sell workout sandbags. Founded by combat veterans they sell a lot of Rakkasan clothing and help veterans through providing physical strength programming, comraderie, and motivation.
Bottle Breacher: They sell "hand-crafted .50 cal bottle openers made by brave men and women, who served to keep our flag flying." The bottle openers are made from real, fired rounds and you can crack open your beer with .50 cal, 20mm, or 30mm rounds or frags. If you're looking for a unique, customized gift for someone, you'll find it here.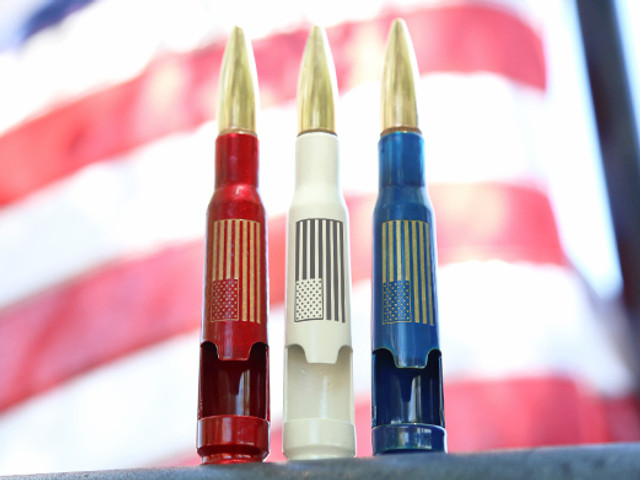 Spouse-ly: A military spouse operated company where Monica Fullerton discovered that there are a lot of creators in the military community who needed a centralized spot to sell their stuff. Here you can find anything sold at Target. Military spouses have challenges in employment with constant relocation and deployments so a lot of them look to launch careers online. You'll find a lot of great items, people, and stories here.
K9 Salute: Their mission is to "honor & give back to K9 heroes" and they do that by selling dog treats. Their profits go to help fit police dogs with ballistic vests, provide veterans with service dogs, and assist in military dogs retirement packages. If you are one of those people who buy dogs Christmas gifts AND you know who you are- then take a look at their treat line.
Black Rifle Coffee Company: No list of veteran companies would be complete without BRCC. I'm wearing one of their shirts as I write this. I don't only love their coffee, or their apparel, or their volunteer efforts. I love what they do for veteran culture. They've got a lot of holiday deals and with every purchase they give back on their mission to hire 10,000 veterans.
You Tell Me #10
Let me know what your favorite veteran owned company is and I'll gladly support them in any way that I can. There are veteran companies out there who do amazing things. Veterans have defended and fought for America and as they seek success in the civilian world all Americans should support them. If you want to check out a comprehensive list of Veteran owned businesses, check out this Veteran Owned Business Directory. Here you can specifically search for items and services made by the military community. They have over 37,000 businesses listed for you to search your local community.
Check me out on Instagram. Let me know your thoughts, ideas, or feedback and any other businesses that we can support together. Buy my book Combat To College which helps student veterans win the college battle and check out my recent article here on slowing down in a fast paced world, "Slow Living For Veterans."
Disclaimer: I didn't receive anything from any of the above listed companies.
Share This